Call Us Today: 01604 777511
Bell & Company Ltd
Kingsthorpe Road
Northampton
NN2 6LT
calor@abell.co.uk
Opening Hours
Regular Opening Times
Monday to Saturday 8.00am to 5.00pm
Sunday Closed
Since 1956 Bell have been a Calor dealer. Our friendly team are always on hand to offer there knowledge and advice on which is the best product for you and with our delivery service, our fully trained work force will deliver to your doorstep and fit* your new bottle to your appliance so you'll never have to list a gas bottle again.
*At this time we will not be able to offer the disconnection and re-connection service.  We kindly ask you to leave your disconnected  bottle in a location where we can swap it over for your full bottle with minimal contact. If you have any questions  please call 01604 777511 or email calor@abell.co.uk.
Registered in England & Wales
Registration Number: 83515
Free parking at rear of store. Wheelchair access & Disabled parking available.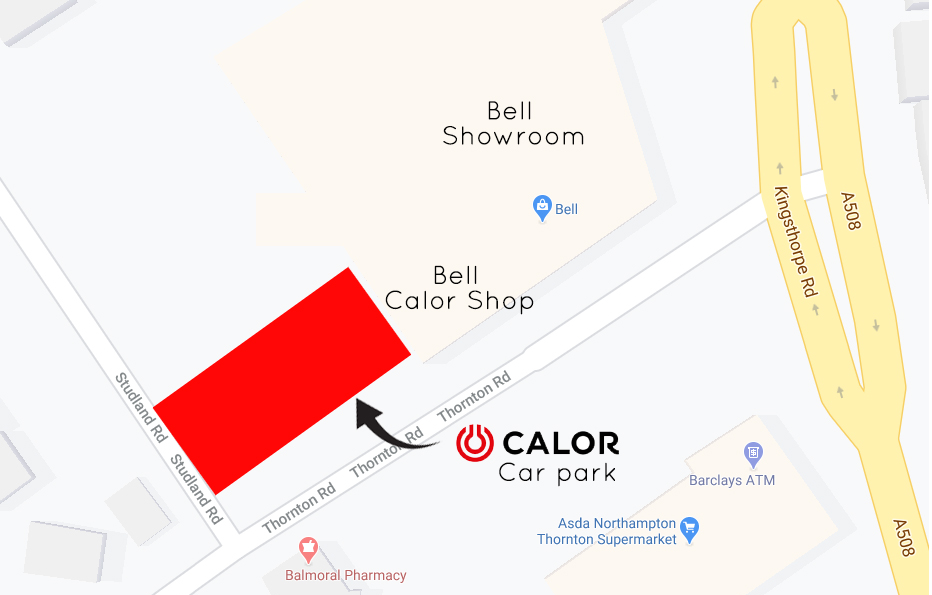 Bell & Company Ltd
Kingsthorpe Road
Northampton
NN2 6LT
Opening Hours
Monday to Saturday 8.00am to 4.30pm
Sunday Closed
Registered in England & Wales
Registration Number: 83515